Frisco Tops Real Estate Market
Three North Texas cities top a new list of the country's best real estate markets.
Frisco, McKinney, and Allen were rated first in the country in the comparison of best housing and economic markets by WalletHub.
Richardson and Denton also made it into the top 10.
"To determine the most attractive real-estate markets in the U.S., WalletHub compared 300 cities across 22 key metrics," according to the new report. "The dataset ranges from median home-price appreciation to home sales turnover rate to job growth."
Other North Texas communities that scored well in the comparison include Carrollton, Fort Worth and Irving.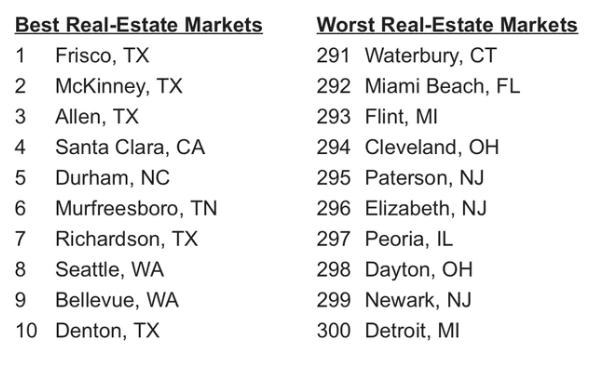 Frisco, McKinney, and Allen have been among the fastest growing Dallas-Fort Worth cities during the last decade, and account for a large share of new home construction.
Almost 4,000 preowned homes were sold in those markets in the first half of 2018.
And median home sales prices in all three communities are almost $100,000 higher than the overall DFW area.